Benefil Hardfoam RG50+
What is our high density hardfoam?
For jobs that need an even stronger foam we can apply densities higher than RG50.
Jobs like this require great strength on small surface areas and can sometimes be referred to as soil-injections.
Can I use high density foam for: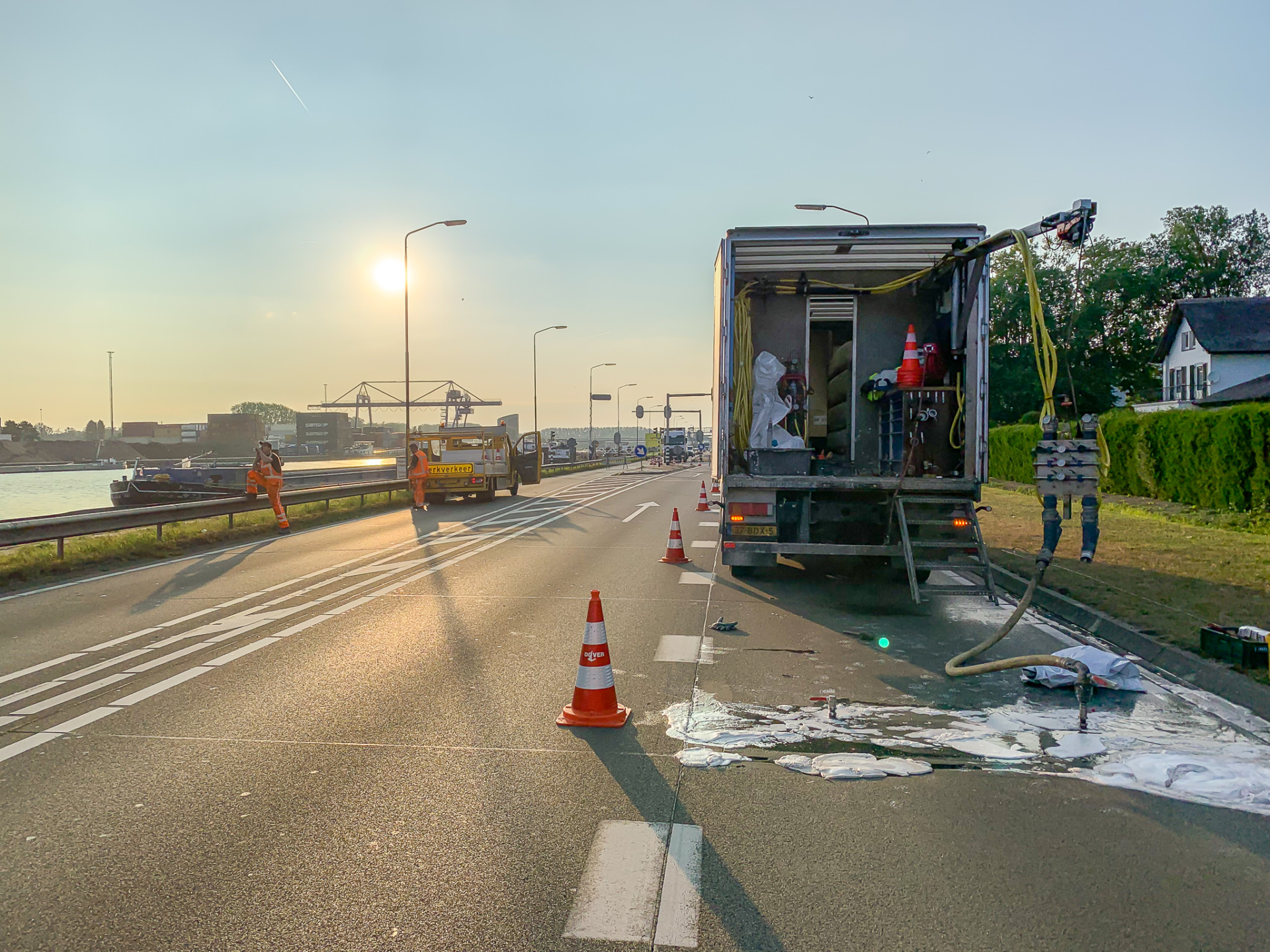 Concrete slab stabilisation?
"Yes"
This is probably the most common use for higher density foams.
Minor washouts are very common with concrete slabs, when the floors are being used by heavy machinery like forklifts or trucks.
These washouts can cause subsiding of the slab or noise by vehicles crossing them. With our high density foam injections we can solve these problems and give you a long lasting solution.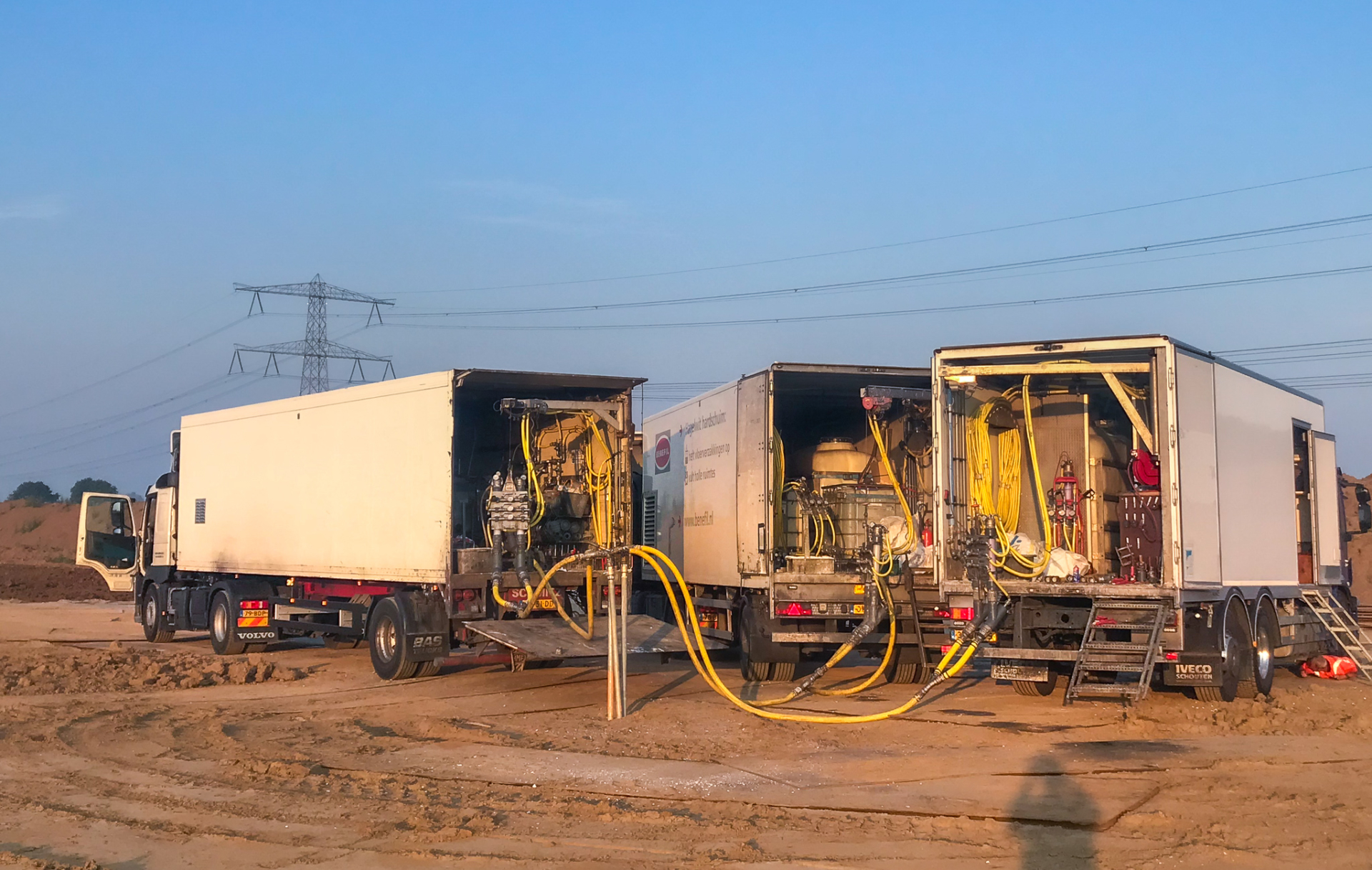 Soil injections?
"Yes"
We can apply the high density foam as a stabiliser for soils around washouts. But also for minor voids and in weakened ground levels under buildings.
Void or pipeline filling?
"No"
With our high density injection-resins we can't fill pipelines in a cost effective way and our hardfoams are more than capable of doing a right job, Please have a look at our RG22, RG30 or RG50 for more information.
If your situation isn't mentioned in our F.A.Q's or Cases, please contact us for a fitting solution.