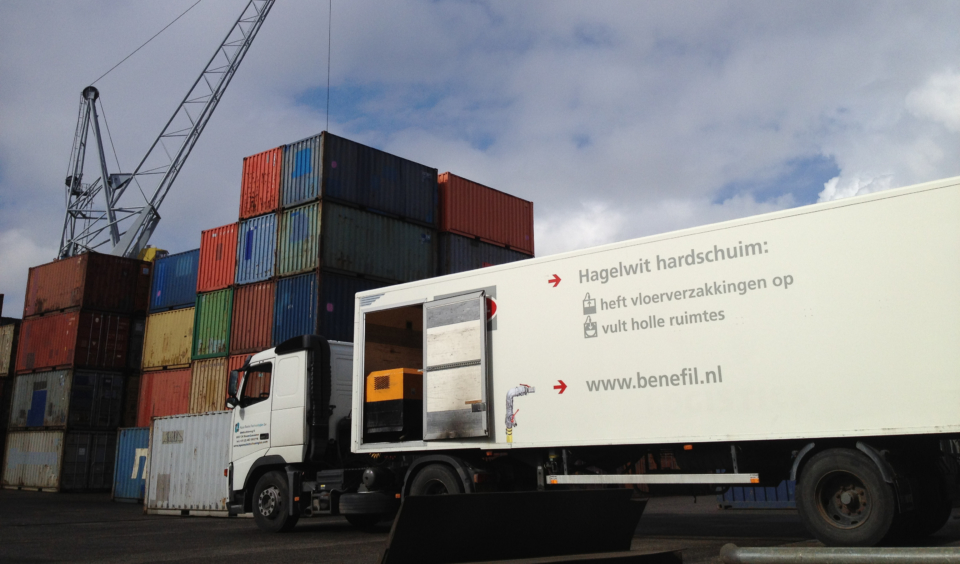 F.A.Q
.
Check out this page for the most frequently asked questions (FAQ) of Resins Industry or about our hardfoams. We hope you'll find all the info you need here.
Frequently Asked Questions
Here you'll find the most asked questions, if yours isn't here, use our contact form to get in touch.
Downloads
Where can I find Resins Industry?

"Resins Industry is based in The Netherlands"

But we do have partners throughout the world that work with our resins and equipment.

Feel free to contact us with your whereabouts and job-enquiry, we can get you in contact with our local dealer.

How long has Resins Industry been filling with hardfoam?

"We have been making resins and hardfoams since 1984"

For a total overview of our history, have a look at the history page on our group of companies page;
ART's History and learn what else we can do with our foams, besides filling voids and lifting floors.

What is the density of hardfoam?

Completely depending on the type of hardfoam requested for the job;

RG22

22 kg /m3 for dry foam.

RG30

30 kg /m3 for dry foam.

RG50

50 kg /m3 for dry foam.

The "RG" stands for "Röhes Gewicht". This is a german term for "dry weight" that we have been using for over 35 years to define the density and strength of our foams.

How do I know which density I need for my job?

Can I apply the foam underwater

"Yes"

The setting of the hardfoam in not influenced by the presence of water

Consequently, we can apply the foam in very water rich environments like washed out quay walls or voids around leaking sewers, etc.

Also when a pipeline is still filled with water, we can still fill it.

How long does it take for the hardfoam to set?

"Approximately one hour"

For it to set and get sturdy enough to cut and move complete blocks from it. Because it starts to set as soon as it leaves the the foaminggun.

Depending on the job, we can adjust the foam to set faster. This is something we do for floor lifting and soil injections.

How fast can the foam be applied?

"As fast as required"

Because we can link our equipment to one and other, we're able to expand our filling rate tremendously. As a result the limits are practically endless.

A single foaminggun will fill at a rate of approximately 18m3 per hour depending on the applied density. Per unit we can power 3-4 foamingguns, raising the rate to more than 70m3 per hour.
If need be, we can add more units multiplying the rate even more.

However, we only chose to do so if there is a necessity to do so. For example, when filling a tunnel of 500m3 that needs to be done in one go.

What is the maximum filling hight in one go?

With hardfoam, it's possible to fill way more than 50cm's high, due to it's light weight.

The maximum hight is depending on the density, but 3-4 meters is a good measure.

Feel free to enquire for more information.

Does the hardfoam insulate?

"Yes"

But only when in a dry environment.

When insulating is needed, please contact us for our other solutions that we have to offer.
Resins Industry's partnering companies do offer insulating hardfoams, therefore we'll most likely be able to give you a fitting solution.
Downloads
Are there questions we haven't been able to answer?