Case Study
Oil Tank Decommissioning
.
This large tank in Brussels needed to be fully decommissioned. The oil tank decommissioning was done in cooperation with our Belgian dealer; Biofill.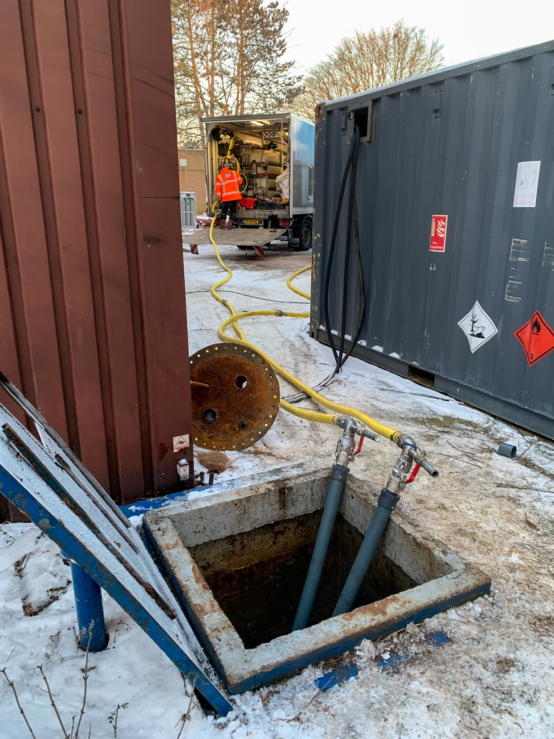 What's the job?
This large tank at the UCL in Brussel needed to be fully decommissioned. Due to it's positioning it could not be removed. It is partially under a building structure.
The tank has a volume of 210m3. And to fill it in one go, our Belgian dealer Biofill requested our assistance to fill the tank in one run. So from The Netherlands, down to Brussels with two of our trucks to get the job done.
If you'd like more information on what Biofill does in Belgium, and all their oil tank decommissioning activities. We'd like to send you to their website via the button below.
(Available in English, Dutch and French)
Temperature?
No, we didn't spill our foam everywhere. That's snow. Yes, even with temperatures below zero we're able to apply our foam and continue our works.
Biofill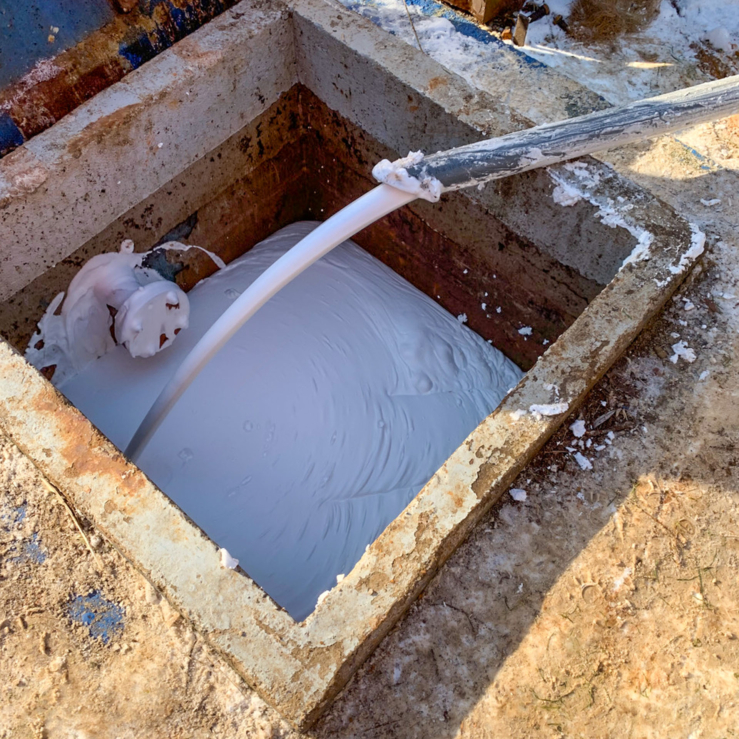 Filling the tank
The process of filling a large tank like this is mostly the same as for small tanks.
Before the filling can commence, the tank has to be emptied and cleaned. (depending on our dealer, some will offer cleaning services too for a turn-key solution)
Then the filling pipes will be placed in strategic places in the tank to ensure complete filling in every corner.
Once the foam has reached the opening of the tank, we can chose to fill the manhole too. This depends on the client's wishes and requirements.
Visual progress of the
Filling Process
The picture reel below show's the steps as described.
1 Set up of the trucks
2 Building up the foaming-guns and -hoses
3 Placing of the fill pipes
4 Almost fully filled
5 Filling the manhole
6 Completely filled
7 Placing the manhole cover