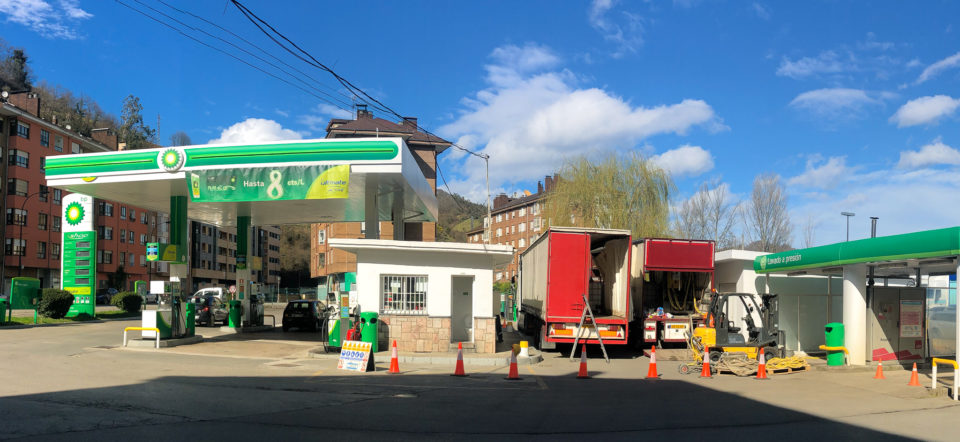 Case Study
Basement filling – Spain
.
Hardfoam Basement Filling with Bacel Hardfoam RG30 by our Spanish dealer - Fytoplus 3E.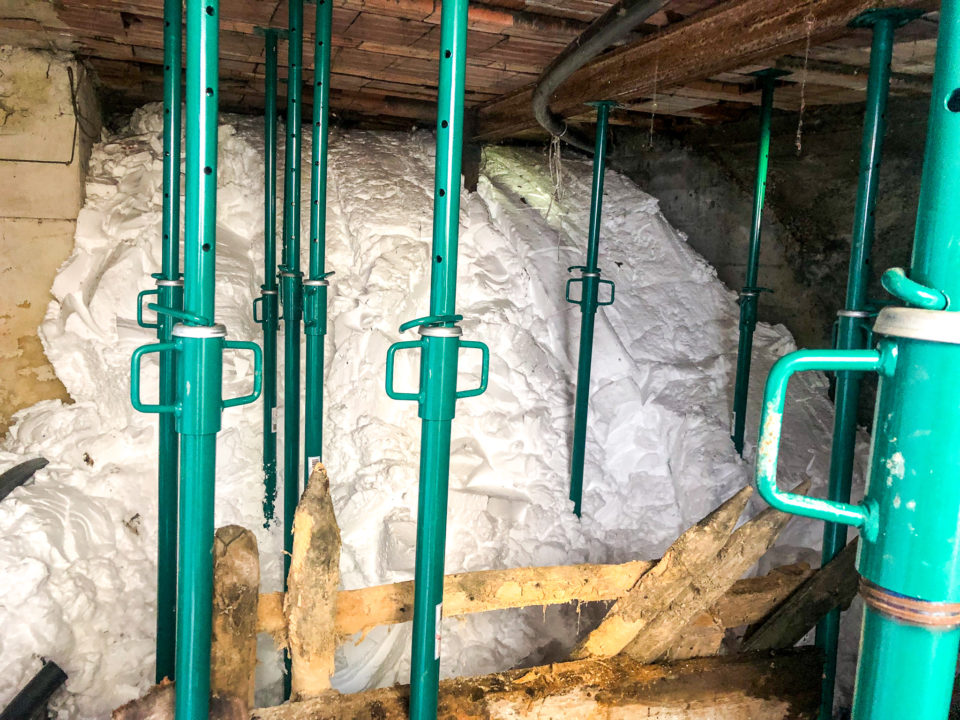 Why was the basement filled?
The basement needed filling because the structure got instable over time.
Since our Spanish partners have done many jobs tankfilling for this partner, they were the first to be contacted for this problem.
Now our proven method is being widely used in similar situations all around the country because this is of course not the only building with this problem.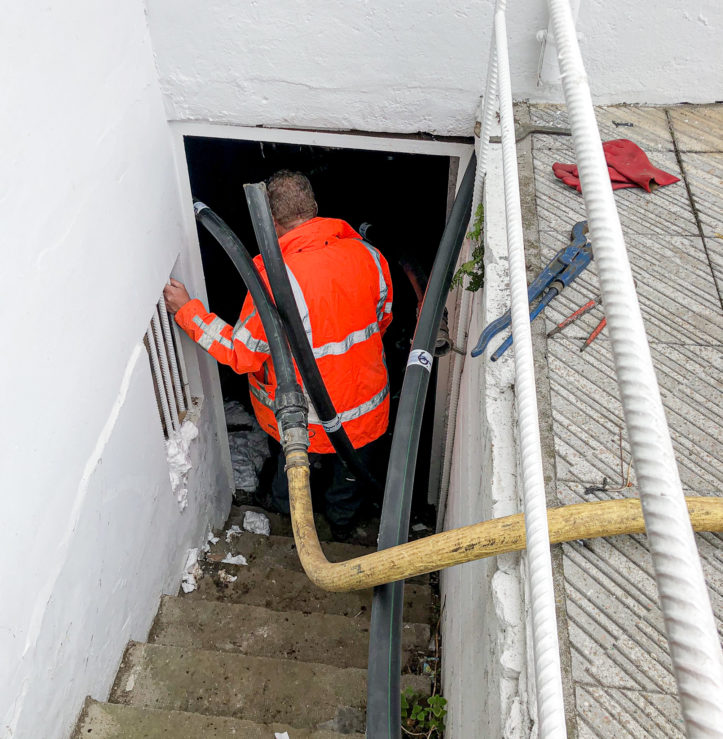 How was it filled?
When the problem was discovered, struts were placed to carry the weight of the floor above, till we could fill the voids.
For our safety the struts were kept in place during the filling and are left there. Also meaning that a lighter density of foam could be applied.
Filling the void was done by placing several black PE-pipes in statistic locations in the basement, with acces from the door. So whilst filling, we could chose from where the basement should be filled. Adjusting between the filling pipes, the whole basement can be filled fully and under full control of the operator.
The filling process only takes several hours. By adding foaming guns we're capable of generating more foam per minute, thus in large voids fill it faster. A void like pictured usually takes one day of filling. If the floor needs lifting afterwards, this needs to be done at a later state so the foam can harden first. Usually this can be done the next day.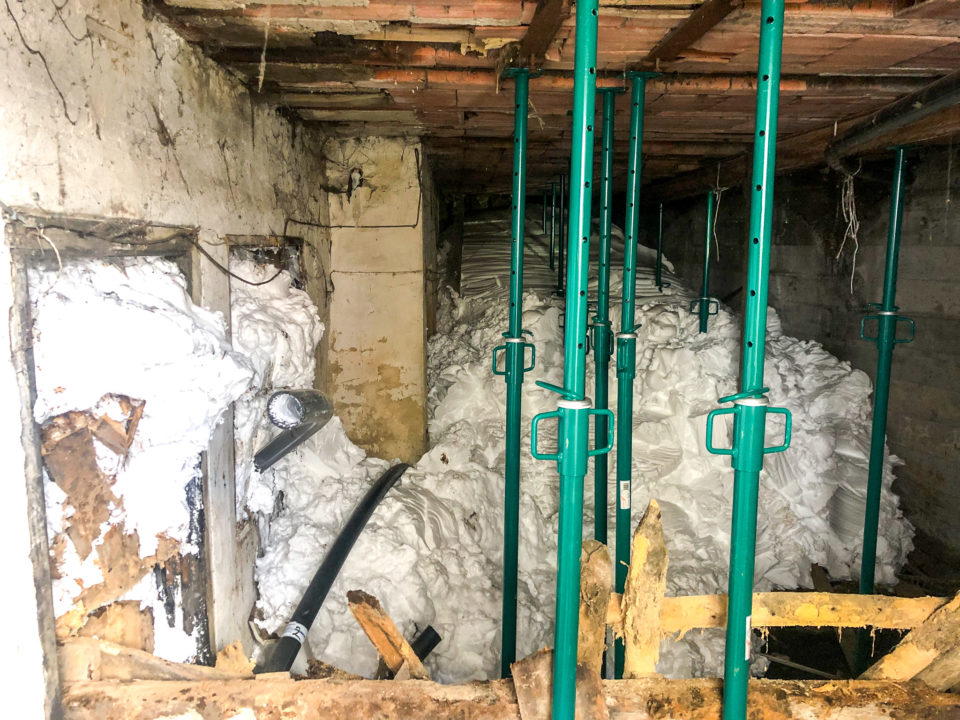 Why use hardfoam?
The reasons to fill cavities like this with hardfoam instead of other materials like sand or concrete like materials are the following.
Hardfoam is:
Lightweight
Very strong.
Does not settle over time.
Capable of filling the void completely.
Heavy materials might contribute to (further) sinking of the building and add stress to the construction.
Loose materials tend to settle over time, creating a void again above the filling material.
For this hardfoam basement filling project, Bacel RG30 was used to fill the void.
Got a similar project? Inquire about the possibilities by contacting us.